News and Information regarding COVID-19 in Birmingham, AL
If you need to find your councilor, find your district first!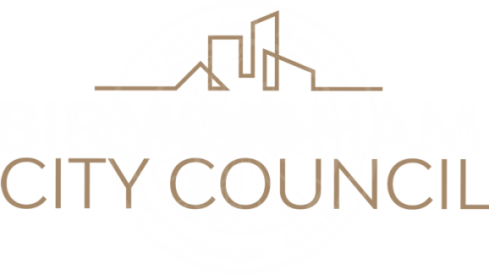 Serving Citizens Through Public Policy
Already Know Your District?
FInd Information for Your District
An Evening of Love, 25th Anniversary Concert Ticket Giveaway Announced for Residents who get Vaccinated
Council holding Special-Called Committee of the Whole to discuss American Rescue Plan Act funding
National Crown Day, an anti-discrimination effort spearheaded by Councilor Smitherman and LaShawn Hill, Alabama C.R.O.W.N. Campaign Ambassador
Birmingham City Council holding FY2022 Budget Workshop at 5:30 p.m. on Tuesday
Councilor Crystal Smitherman patterning with local companies for annual District 6 Job Fair
STOP THE VIOLENCE!!!!! GUN BUYBACK
District 2 | FISHING RODEO '21, 06.05.2021
FY 2022 BUDGET HEARING, 06.01.2021
WORD ON THE STREET – An Honest Conversation about COVID-19
Vaccination Clinic at Legion Field open this Saturday
VIRTUAL District 8 Town Hall Meeting
Councilor Clinton Woods partnering for bi-monthly clean-up events in District One
President Parker encourages residents to take advantage of upcoming COVID-19 vaccination opportunities
Council votes to rezone Southtown Court, laying foundation for long-awaited mixed-use redevelopment
LIVE FROM LEGION FIELD: COVID-19 Town Hall Vaccine Series
President Parker organizing prayer vigil with community and faith leaders following Easter shooting at W.C. Patton Park today at 5:30PM
RESCHEDULED: Councilor Crystal N. Smitherman, District 6, Hosts Virtual Event: How to Buy a Home with Student Loans
Sit Down with Smitherman 03.16.21
Want to know what events are scheduled for the City Council?