View More In this section​
Council District
Eight
Belview Heights, Bush Hills, Central Park, Ensley (Also part of  District 9), Ensley Highlands, Fairview, Green Acres, Rising West Princeton, Thomas, Tuxedo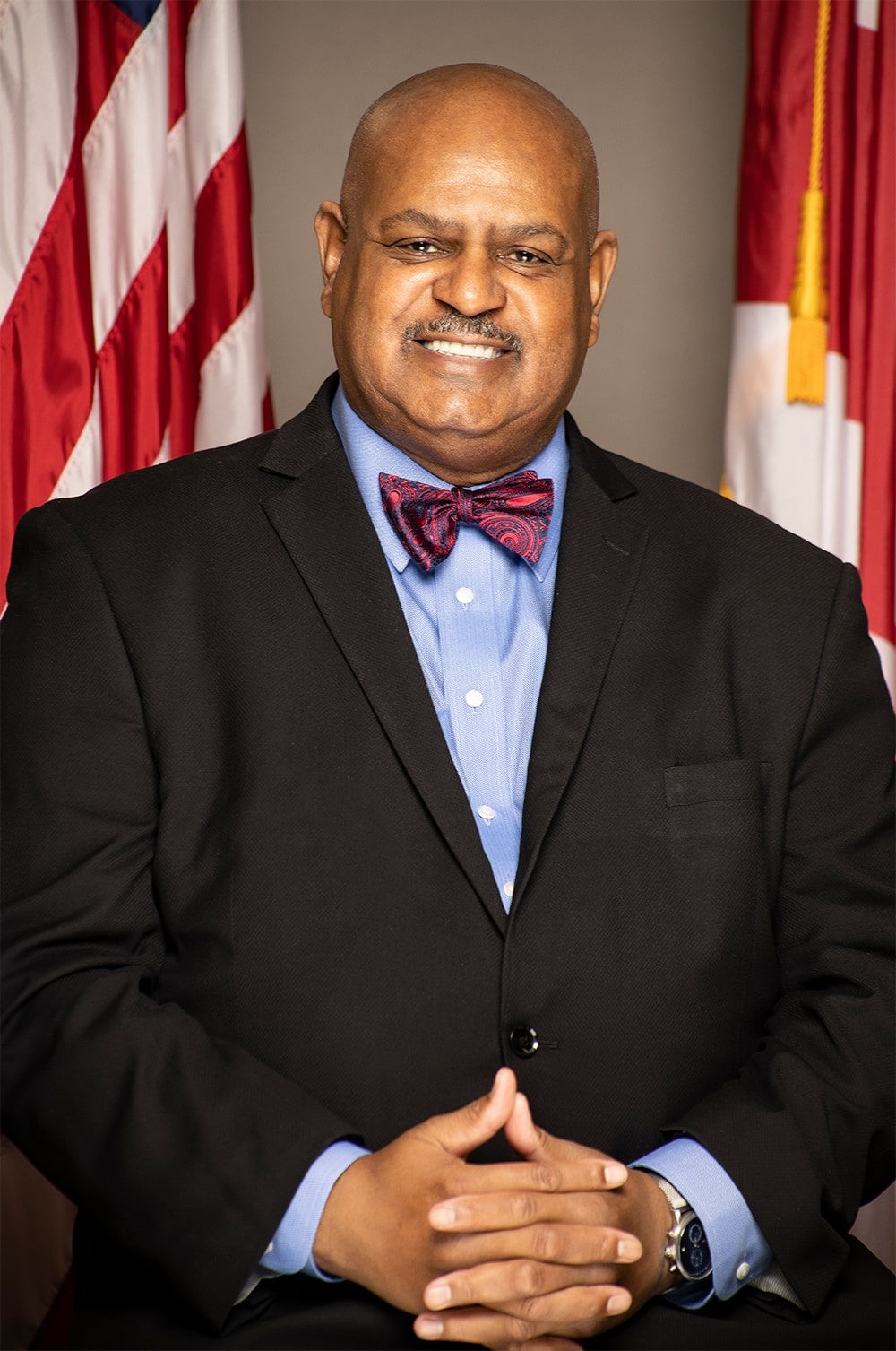 Biography
First elected to the Birmingham City Council in 2005, Councilor Hoyt has successfully brought to fruition many of the needs and desires of the constituents of District 8. He is credited with assisting with the development of various, multi-million dollar projects in District 8 and across the City of Birmingham.
A dedicated community leader, Councilor Hoyt has worked for more than 20 years to impact change that will yield positive results for the community. In 1996, he was elected to a four-year term as National President of the Young Adult Council. While serving as President, he initiated a National Young Adult Retreat that is now institutionalized as an annual event. He was instrumental in establishing an annual budget of $10,000 for young adult ministries.
His efforts have earned him numerous honors and awards including: 2005 City of Birmingham Minority Business Advocate of the Year and 2005 Central Alabama Region Alabama Community Education Association Volunteer of the Year. He was also featured in the inaugural edition of Who's Who in Black Birmingham published in 2006, and was again honored in the same publication in 2009 as one of Birmingham's Top Men of Distinction.
Former titles include: President and President Pro Tempore of the Birmingham City Council, Chairman of Economic Development and Budget and Finance Committee, Birmingham Airport Authority member, Birmingham Board of Education Policy and Procedure Committee member, Vice Chairman of the Commercial Development Authority, Chairman of the Five Points West Cooperative District Bonding Board, President of the Belview Heights Neighborhood Association, and Vice President of the Five Points West Community.
While serving on the council, Councilor Hoyt has awarded over $25,000 in scholarships to college bound students through his Education With a Purpose program. He has also educated and entertained thousands through his annual Party With A Purpose event and enlightened and honored fathers and mothers at the annual District 8 Man Up breakfast.
He also serves on several boards including the Jefferson County Economic and Industrial Development Authority. While serving, he co-authored the Minority Participation Policy, which guarantees minority inclusion in all contract opportunities initiated by the latter board.
Spiritually grounded, Councilor Hoyt leads a vibrant congregation as pastor of the Mount Carmel Christian Methodist Episcopal Church in Adamsville, Alabama. He is also a member of the Annual Conference Trustee Board as well as the Executive Board of the C.M.E. Church.
A native of Gadsden, Alabama, he is the eighth of nine children born to the late Lula Catherine Hoyt. He was educated in the Gadsden public school system. A member of the Alpha Phi Alpha Fraternity Inc., Councilor Hoyt graduated from Miles College in 1985 with a Bachelor of Arts degree in Social Science and a minor in Sociology. He has pursued post-graduate work at Alabama A&M University in Urban and Regional Planning.
He is married to the former Daphne Ann Colvin, and together they have one daughter, Maya Christian Hoyt.