View More In this section​
Council District
Eight
Belview Heights, Bush Hills, Central Park, College Hills, Ensley, Ensley Highlands, Fairview, Graymont, Thomas, Rising West-Princeton, Tuxedo, Tuxedo Heights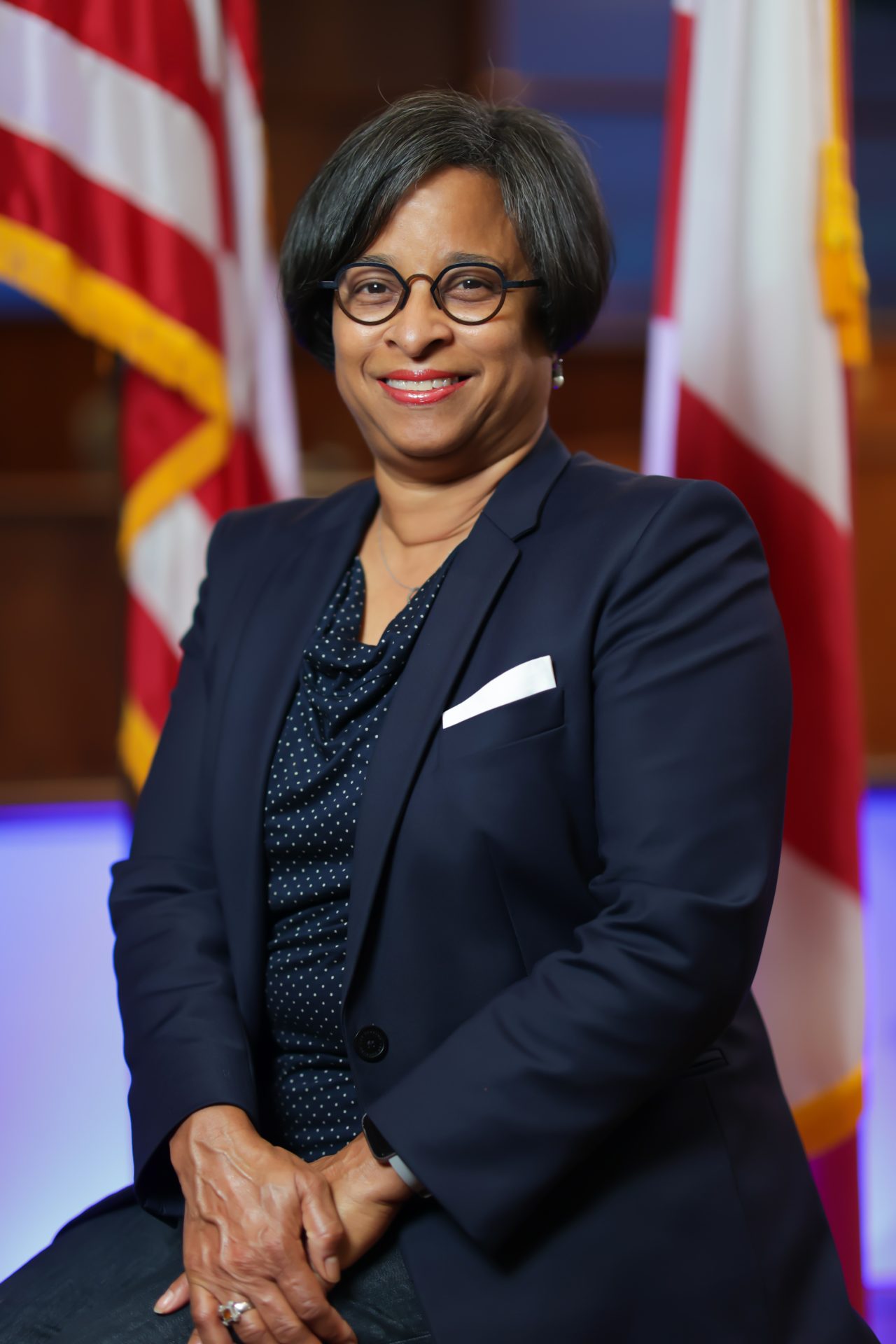 Biography
Carole E. Clarke is dedicated to improving lives through community service and volunteering.  She brings an extensive resume of people-driven community development experience to the Birmingham City Council and is ready to continue that work for the residents of District 8, an area she has called home since 2016.
A proud Birmingham native and resident of Bush Hills, Councilor Clarke believes the most important aspects of her role on the Council are advocating for the issues that directly impact her constituents and working on policies to create lasting positive change. Fighting to make neighborhoods safe and clean and supporting equitable economic opportunities will be hallmarks of her first term in office.
In Councilor Clarke's current role as Project Director and Community Development Specialist for Corporate Realty, she utilizes her experience with public-private partnerships and her passion for urban revitalization to coordinate projects that help to move Birmingham and its people forward. During an earlier part of her career, Councilor Clarke focused on bringing dollars as well as development to the people of District 8.
First as Director of Capital Projects and ending in 2008 as Director of Economic Development for the City of Birmingham, Councilor Clarke was involved in several significant projects in her district. Namely, developing the Applebee's restaurant in Five Points West, completing the regional library, determining the site of the new West Precinct, and working with the housing authority on the Tuxedo Court redevelopment.
In her first term, Councilor Clarke hopes to collaborate effectively with her colleagues on the city council and Mayor Woodfin to help the city deliver services, stability and ultimately, transformation to western Birmingham.
For District Schools
SONJA Q. SMITH, BOARD MEMBER,  DISTRICT 8
SCHOOLS:
Brown Elementary
Central Park Elementary
Minor Elementary
Princeton Elementary
Bush Hills STEAM Academy
Website