View More In this section​
Council District
Seven
East Brownville, Garden Highlands, Germania Park, Grasselli Heights, Green Acres, Hillman, Hillman Park, Industrial Center, Jones Valley, Oxmoor Valley, Powderly, Riley Travellick, Roosevelt City, Tarpley City, West Brownville, West Goldwire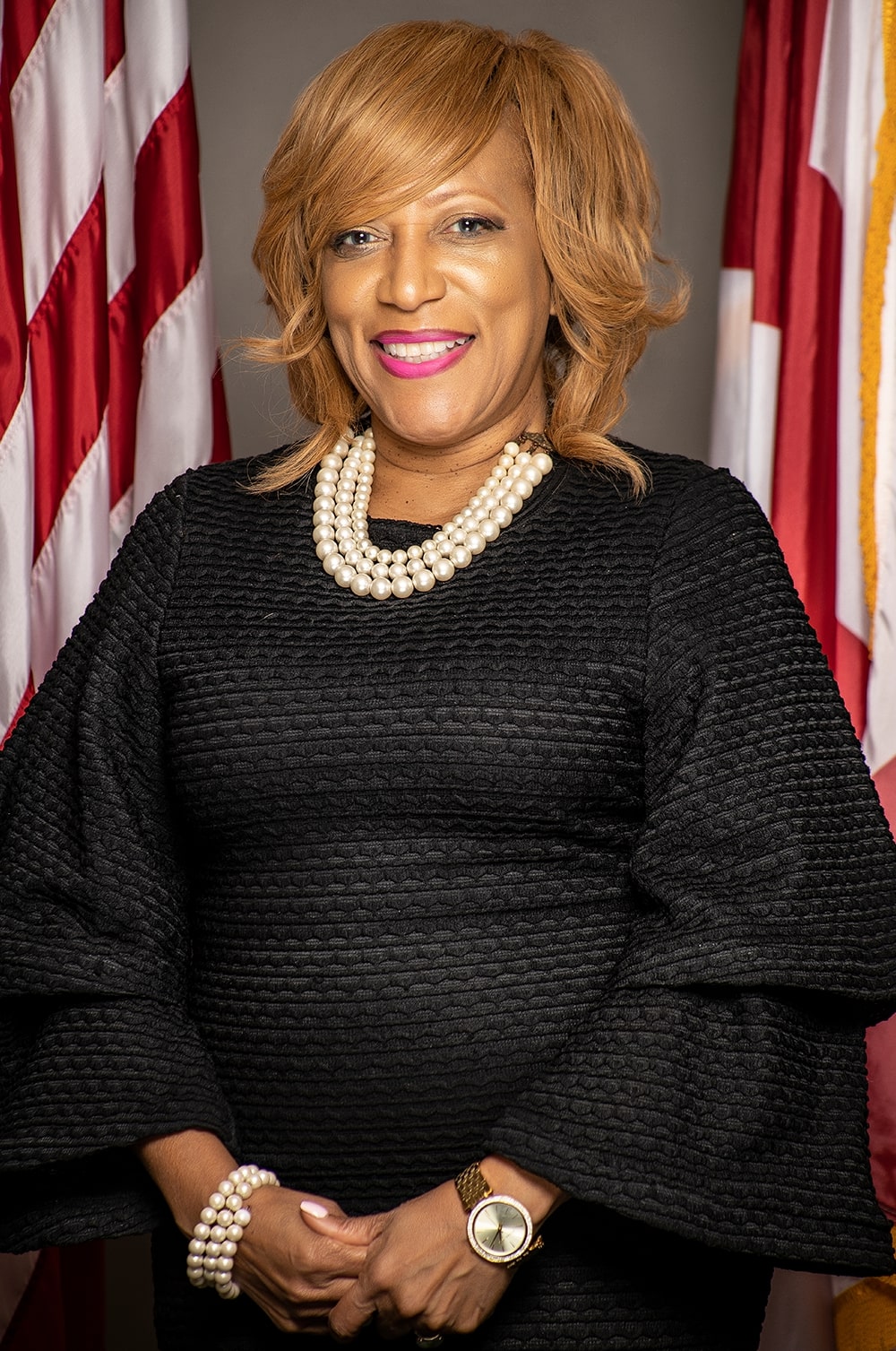 Biography
She is a Birmingham native and proud product of the Birmingham City Schools, where she graduated from Wenonah High School. She attended the University of Alabama and has a B. S. Degree in Medical Technology from the University of Alabama in Birmingham. She has a son Gregory, a granddaughter MaKenzie, and is a member of Trinity Baptist Church.
A board-certified Medical Technologist, with a specialty in blood banking, Council President Alexander retired after a long career in clinical laboratory medicine. She is a past president of the Alabama State Association of Blood Banks and volunteers and serves the community through her affiliation with the National Pan-Hellenic Council and her membership in Omicron Omega Chapter of Alpha Kappa Alpha Sorority, Incorporated, and the Tri-County (AL) Chapter of The Links, Incorporated.
Council President Alexander represented District 7 on the Board of Education for Birmingham City Schools from 2013-2017, serving two terms as Board President. She strongly believes in public education and that all students should be college or career ready upon graduation. During her tenure on the Board of Education, the Birmingham City Schools received Advanced full accreditation for all district schools, increased the number of Pre-K classrooms, and offered Dual Enrollment for all eligible students.   Her community service has included Vice President on the One Roof Board of Directors, Trustee of the Birmingham Public Library and board membership on the Trinity Baptist Church Community Development Center, Incorporated.
She was appointed to the Birmingham City Council on October 30, 2018 to represent District 7. Her top priorities for the district centers around sustainable programs that will improve public safety, economic opportunity, and the ultimate enhancement of the quality of life for all residents along with effective workforce development and community revitalization programs.  She believes that with improved collaboration among the residents, major community/business stakeholders, the Council, and the Mayor, effective change can be brought to District 7 and the City.
For District Schools
WALTER WILSON, BOARD MEMBER, DISTRICT 7
SCHOOLS:
Arrington Elementary
Oxmoor Valley Elementary
West End Academy
Green Acres Middle
Jones Valley Middle
Wenonah High
Website