View More In this section​
Council District
TWO
Brown Springs, Crestline, Crestwood South, Eastwood, Overton, Roebuck Springs, South Roebuck, South Eastlake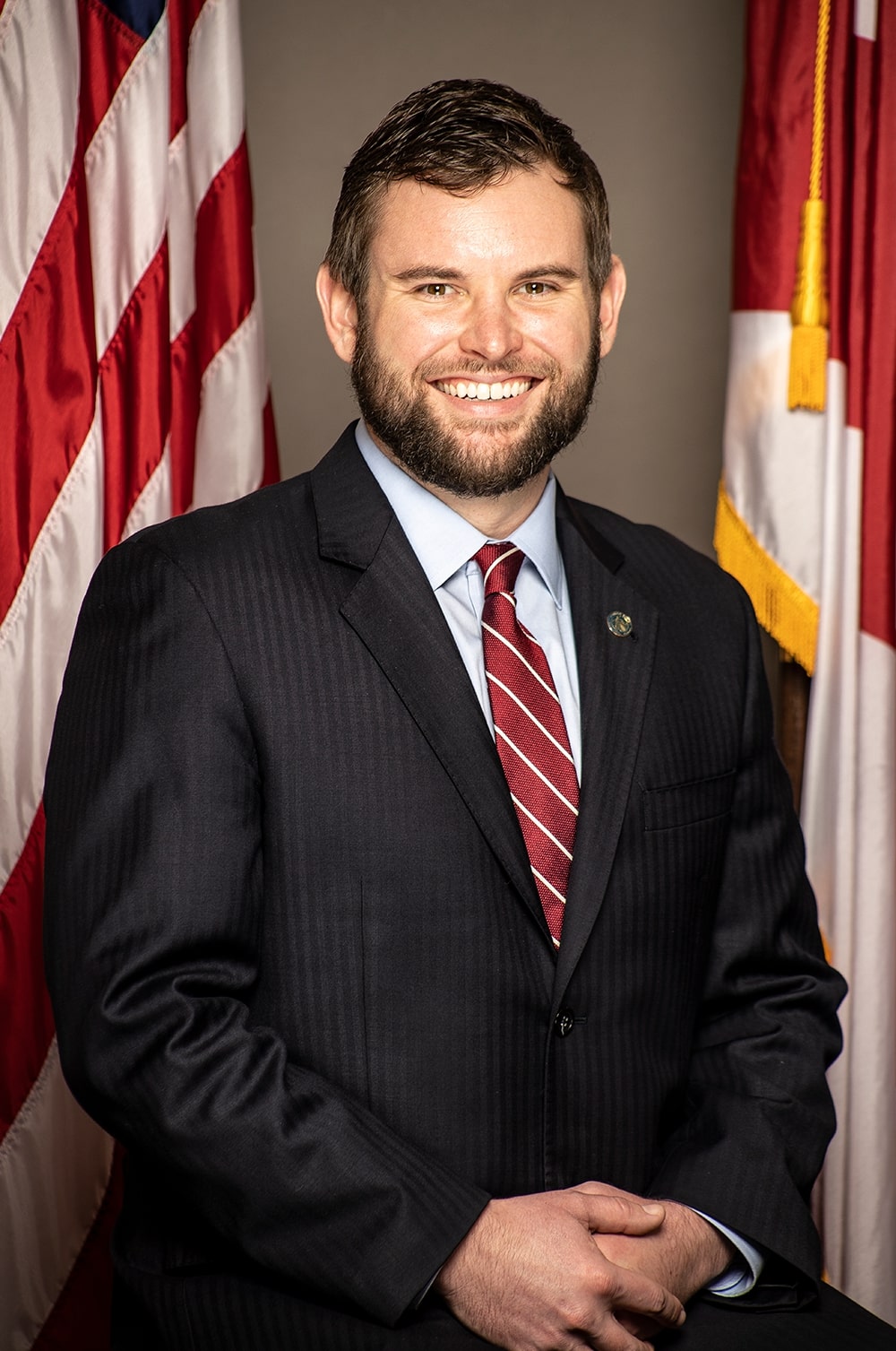 Biography
Councilor Williams is a native of Birmingham, Alabama and grew up in the Crestline neighborhood. He attended Southern Methodist University in Dallas, Texas, majoring in Finance before returning to Birmingham after graduation.  Williams has been a homeowner in Birmingham's District 2 for nearly a decade and during his time residing in the district, has become an active member of the community and an advocate for change and progress in the district, as well as the entire Birmingham metropolitan area.
Williams started his service to the community through participation in civic groups such as Rotaract, American Cancer Society and Cornerstone Schools of Alabama, as well as serving as President of the Crestline Neighborhood Association where he partnered with residents and community leaders to strategically address and identify opportunities to improve commercial and community development. "As a Birmingham native, I'm excited about our city's growth and believe District 2's role is vital to Birmingham's overall success." This statement encompasses Councilor Williams' unchanging beliefs not only in his district, but in the city of Birmingham as a whole.
Williams is also a small business owner. He founded and runs a company that provides medical support and surgical risk mitigation services to local hospitals. In addition, Williams serves as a Deputy Sheriff with the Jefferson County Sheriff's Office. In 2010, he graduated the Jefferson County Sheriff's Academy, has served as a Sergeant in the Reserve Unit's Uniformed Patrol Division and currently serves in the MACC (Metro Area Crime Center). As part of his work with Jefferson County Sheriff's Office, cohesion between all law enforcement agencies in the metro area is one of his mains goals. Williams states that "Law Enforcement does not operate efficiently in silos, as the criminal element does not discriminate between jurisdictions when committing crimes. The immediate sharing of resources and information is paramount to effectively and efficiently solving and preventing crime in real-time." Councilor Williams is the first APOST certified Law Enforcement officer to ever chair the Public Safety Committee.
Williams is a vocal advocate for equality, transparency, government efficiency, strategic metro focused economic development and governmental cooperation. Williams states that "We will only grow as a city and metro area if we come together on economic development projects. What is good for one of our 32 municipalities is good for all our municipalities. It is time we stop trying to 'steal' big box stores and car dealerships from neighboring municipalities into another for a quick, but non-permanent boost to tax rolls. We must come together as municipal metro governments with Jefferson County and the State of Alabama to bring new industry and real job growth to the region".
When asked what is one thing you would want people to know about Birmingham that have never visited Birmingham or the State, Councilor Williams states "Birmingham has a history of struggling with equality. From fire hoses and police dogs to George Wallace's infamous stand in front of the school house door. Birmingham has not forgotten its history, yet it has transformed to be a national leader in the discussion of equality." It is councilor Williams' personal belief that every citizen is deserving of representation in their government equally. Councilor Williams believes that "Birmingham is a City that has historically struggled with equality, but because of the sacrifices and tireless work of those who seek equality for all people, it is a new day in Birmingham. Regardless of what external or cultural identifying expressions we possess, the one thing that binds us is that we are all deserving of respect and above all, love."
For District Schools
NEONTA WILLIAMS, BOARD MEMBER, DISTRICT 2
SCHOOLS:
Christian K-8
Ossie Ware Mitchell Middle
Putnam Middle
Website