View More In this section​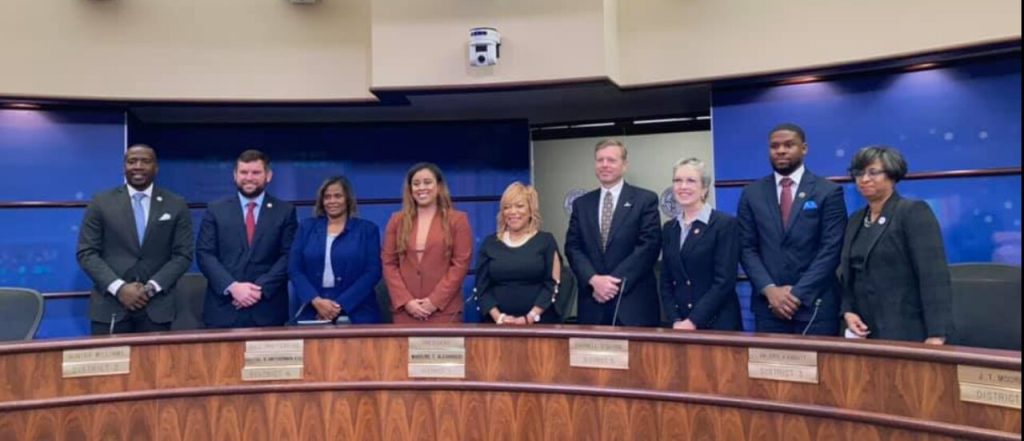 The Birmingham City Council is the legislative branch of Birmingham city government as defined by the Mayor-Council Act of the State of Alabama. All official actions must be approved by a majority vote of the city council during its regular meeting at 9:30 a.m. each Tuesday morning (excluding holidays) at Birmingham City Hall, 710 North 20th St. on the 3rd floor in council chambers. Nine council members are elected from nine districts and serve four year terms with the next election in 2021.
Wardine T. Alexander, District 7,  Council President                                    Crystal N. Smitherman, Esq., District 6, Council President Pro Tempore.