View More In this section​
Council District
ONE
Apple Valley, Bridlewood, Echo Highlands, Huffman, Killough Springs, Roebuck, Spring Lake, Sun Valley
.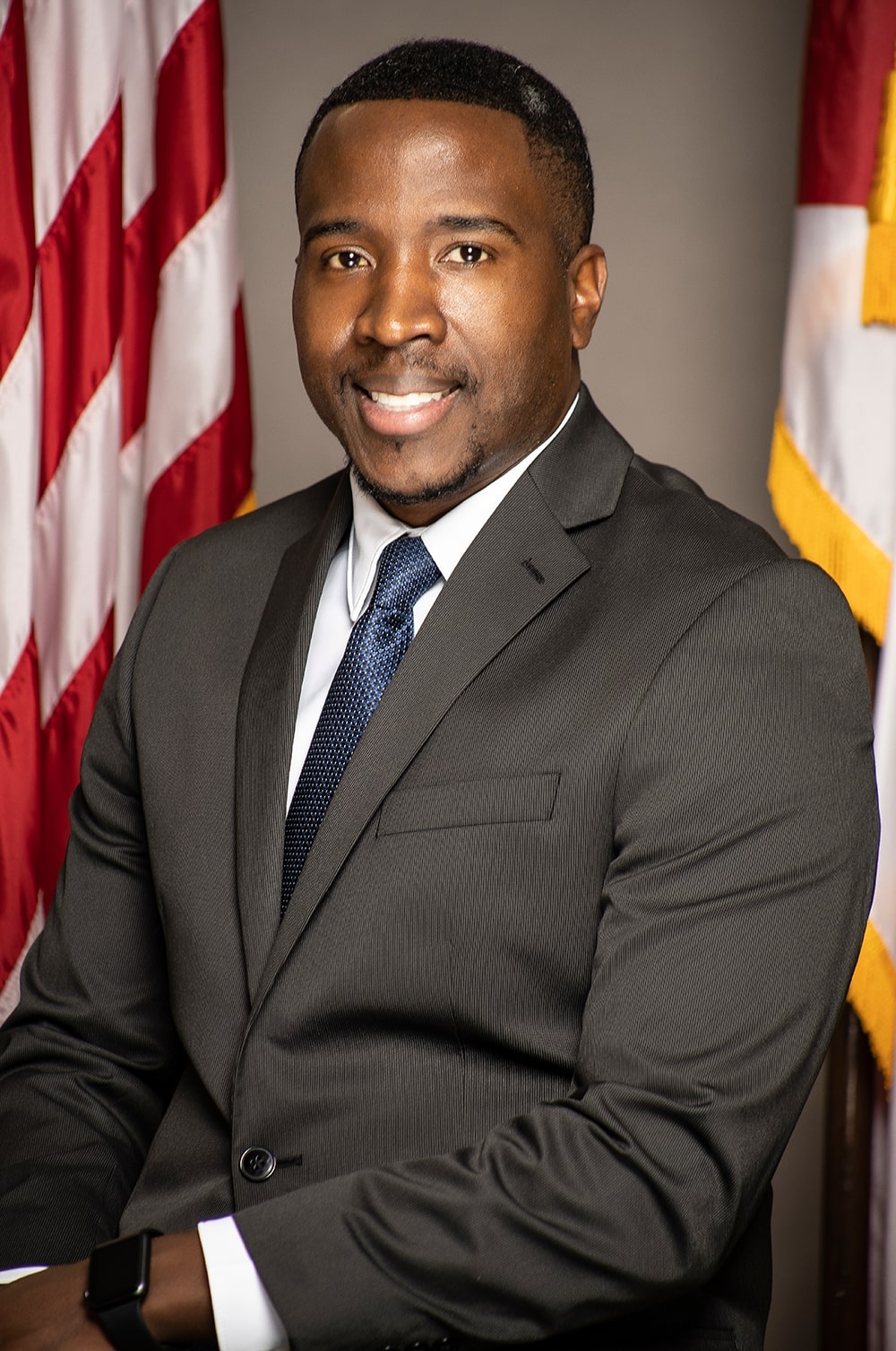 Biography
Councilor Woods passionately believes that there are creative opportunities to attract and sustain businesses in District 1. He is a strong advocate for rebuilding communities by implementing effective and sustainable economic and educational opportunities. He believes that strengthening the schools will play a significant role in reversing the negative trend of residents leaving the city. "We must fight to create safe communities, where our children can get a quality education, and our families have access to quality businesses." Woods possesses a unique skill set and believes he can play an integral role in achieving this vision.
Woods serves on the advisory board for Mission Increase Central AL, which is a non-profit organization that provides free fundraising and organizational training to non-profit organizations throughout central Alabama. Mission Increase has been impactful in building the non-profit community throughout the country and Councilor Woods is excited about what Mission Increase can accomplish in Birmingham.
Councilor Woods graduated with a Bachelor's of Science in Economics from the University of Tennessee at Chattanooga, before earning a Masters of Engineering Construction Management from the University of Alabama at Birmingham.  He is also a State Licensed Commercial General Contractor, Project Management Professional (PMP), and owner of Prescott Contracting. He has been married to his wife, Dawn for 8 years, and they have a baby girl named Chloe and baby boy named Clinton Jr.
For District Schools
MR. SHERMAN COLLINS, BOARD MEMBER, JR., DISTRICT 1
SCHOOLS:
Huffman Academy
Martha Gaskins Elementary
Sun Valley Elementary
Huffman Middle
Huffman High
Website